Far from the crude but effective aspect of industrial robots, the new generation of humanoid looking polishes their strengths in interacting in real life with a series of developments that resemble their creators. While some seek to create a bond of closeness with friendly design, as with the recent model presented by Softbank called Pepper, others point to perfectly reproduce the features of a person.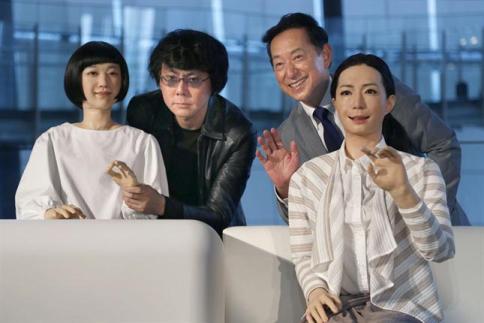 Known as Otonaroid and Kodomoroid these two gynoid, robots with feminine traits were presented at the Museum of Emerging Science and Innovation in Tokyo. Its capabilities surprising surprise from their skin details to the facial expressions that are able to develop these creations, and will serve as assistants to the visitors of the establishment.
Otonaroid has the function of being the museum receptionist, is able to hold a conversation with humans. Meanwhile, Kodomoroid, with short hair, is designed to play the role of a reporter disclosing scientific topics.
In turn, the Japanese museum also submitted a third android named Telenoid with a somewhat disturbing, look without limbs and smaller, with a minimalist design that had already been revealed in previous form.