Sunlight causes many species to adopt various behaviors to access this resource in order to develop its life cycle. In some cases, plants have no choice but to wait for the owner's locate in a better position to receive a better lighting.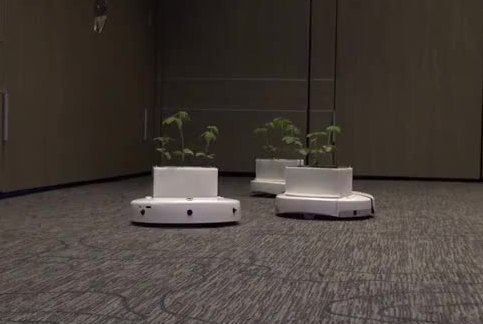 However, with the help of robotics, the pots can have an autonomous movement that allows them to track the presence of sunlight. Developed by Purdue University, Soybots is a project that combines robotics with botany through a series of sensors that locate the presence of light. In this way, the pot uses a platform that allows them to move according to their needs.
This initiative was created by an interdisciplinary team combining both art and electronics. "The movements of the robot toward the light source allow this exhibition to generate debates on energy needs. We chose a soybean plant because it is one of the keys in the global supply. Furthermore it seeks to raise questions about how humans located in a robotic revolution will impact forms of farming in the future", said Shannon McMullen and Fabian Winkler, responsible for this project.
This prototype is currently experimental, and joins several existing proposals in the market equipped with sensors that issue reports on the level of moisture and nutrients, such as devices Parrot smart pot.