The original netbook concept has changed since appeared "pocket" and the evolution tends to turn these computers into more and more powerful and multifunctional, trying to keep its main feature, a reduced size and weight.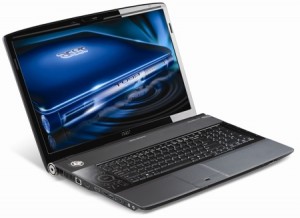 This is the case of the Acer Aspire One 532G, a powerful netbook designed not only to work with Internet anywhere, but also for watching movies in HD.
Thus, the Aspire One 532 G that we have been able to prove, has a 10.1-inch LED screen, with an Intel Atom N450 1.66 GHz processor, 2GB RAM, 320 GB hard drive, the powerful graphics card and NVIDIA ION Bluetooth and Wi-Fi 802.11 b/g /n. It incorporates a powerful 6-cell battery that can work with it until about 10 hours continuously.
However, if something stands out in this netbook its potential graph. It highlights the graphics processor of Nvidia ION, ready for processing 3D images and play HD movies.
In addition, the display of One 532 G uses technology Acer CrystalBrite reach much higher than normal LCD screens so the image has a greater sharpness. But if the screen is left short, we can always connect to a larger monitor via the HDMI connector which includes.
Regarding the keyboard, the keys have 93% of normal size, allowing for comfortable typing. The control panel on the keyboard is multitouch and has anti-slip texture for greater accuracy and control.