Adobe has released a new batch of their programs Adobe Photoshop Elements 11 and Adobe Premiere Elements 11 for editing and organizing photos and videos and share user through the network.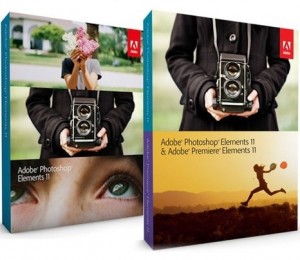 These applications are designed to provide the user with an easier platform and accessible to the full suite of this program. Some of the additions that incorporate these programs are renewed more visual interface for Photoshop Elements 11 or new filters to your photos and videos. It will be available in the coming weeks with a price of 100 euros for each program or 150 euros for the version that includes the two programs.
One of the major changes can be seen in the Photoshop Elements 11 is the new interface of the program, with a lighter background and some larger icons. Within Adobe Photoshop Elements 11, we can choose three different editing modes: fast, guided and expert, according to the needs of different users and their level of knowledge of this type of editing programs. Photoshop Elements 11 is characterized by its ability to organize photographs from our multimedia library through three different aspects, people, places or events. In turn, the photos that we organize through the tab people can be divided into different groups such as family or friends.
Another of the new inclusions is a way to select complex objects, such as the hair, and a variety of new filters to edit images from our personal library, including a graphic novel type effect and animation effect. In the case of the Adobe Premiere Elements 11, has been remodelled the editing environment of the videos to make it simpler and faster add the desired effects in our videos. We can choose two different editing modes: a fast mode and expert mode. It also highlights the presence of a new organizer of videos and a few new effects of slow motion and fast motion with which obtain a few pieces of more professional video.
Besides editing options that incorporate these two programs also include options to share our content via email, social networks like Facebook or video platforms like YouTube or Vimeo. In the case of choosing the option that combines both Adobe Photoshop Elements 11 and Adobe Premiere Elements 11, will have a series of extended functions. These include the option of using the video frames to create disc labels or generate cinematic slide shows for the Windows platform.
These two programs are available for both Windows and Mac versions of OS X. The price of Adobe Photoshop Elements 11 is 100 euros, the same price that has Adobe Premiere Elements 11. In case you want to have the two products in one box the price rises to 150 euros.