The popularity of mobile devices like the iPhone is undoubtedly a failure but have quite cumbersome, the platform Apple is a closed system in which the user is forced to use official channels to download music, applications or customize the device.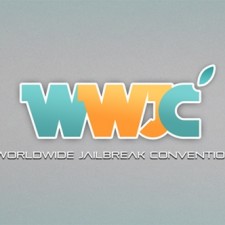 This is the reason why born the Jailbreak, this method avoids restrictions that Apple imposes and allows you to download applications from Cydia, the alternative app store. The possibilities offered by the Jailbreak are many and it is not surprising that millions of users around the world have applied Jailbreak to iPhone, iPad or iPod Touch. This procedure is available almost since the arrival of the first iPhone model, there are already many years and behind each Jailbreak there is an important scene from hackers and developers involved.
The Jailbreak community has grown to the point of creating an event of meeting for all interested parties that have very cleverly called Worldwide Jailbreak Convention, borrow the nomenclature of the official event of Apple for their developers (Worldwide Developers Conference).
The JailbreakCon will be held for the first time this year and will start tomorrow 29 in San Francisco , for the inauguration of this event, which aims to be repeated every year, have been invited to hackers very popular in the scene as Pod2g, NitoTV, ih8sn0w, Ryan Petrich or Saurik (the creator of Cydia). The idea of this meeting is to attend lectures and workshops taught by these popular hackers in order to allow them to share their knowledge.
The current situation around the Jailbreak of iOS 6, the latest version of the Apple platform, is quite uncertain. At the moment there is only one outstanding Tethered Jailbreak that only works on iPhone 3GS, iPhone 4 and iPod Touch 4G, and it is unstable. It's been over a week since the release of iOS 6 and hackers have not made any statement by saying that they are working on the Jailbreak of this version. In this sense the JailbreakCon is emerging as a very probable date on which could announce any news regarding Jailbreak iOS 6. The team of the Chronic Dev Team said in an interview that is not expected any important news to the regarding but the hacker Pod2g does not match the same and believes that might arise some interesting ideas relating to how to overcome the defenses of iOS 6.
As is expected soon that the iPhone Dev Team released an improved version of the current Tethered jailbreak, which as we said is quite unstable and also requires installing Cydia manually. On the other hand it is possible that the hacker chpwn give some details about the process followed to get unlock your iPhone 5. As mentioned, the feeling about the Jailbreak of iOS 6 is uncertain, hopefully answer some questions over the weekend.