AMD introduced its new graphics card Radeon R9 295X2, a model that the company introduced the most powerful in the segment, and following in the footsteps of the versions presented in October last year, the Radeon R9 and R7.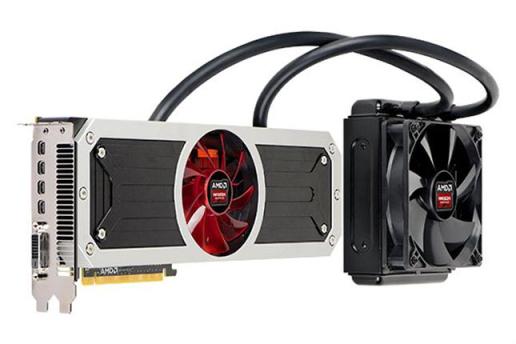 The company emphasized the integration of two units of graphic prosecution Radeon R9 Series in this model, that allow optimal performance to the most demanding graphics requirements of current and future games, even at 4K resolution screens.
The Radeon R9 295X2 has a capacity of 11.5 teraflops computing, a configuration that positions ahead of the 8 teraflops having the model Titan Z presented by the company Nvidia. Also, the AMD graphics card has 8 GB RAM and 5632 stream processors.
One of the particular features of this graphics card lies in the closed liquid cooling system that requires no maintenance, the company designed by Asetek, which allows the Radeon R9 295X2 run silently.
Like its predecessors, the new AMD graphics card chip architecture maintains the Graphics Core Next (GCN) by the Mantle platform that allows programmers to adapt and optimize the development of video games regardless of platform, is a PC or the latest versions of the Xbox and PlayStation consoles equipped with AMD graphics processors. In addition, it also boasts TrueAudio technology, which was already available in the R9 and R7 Radeon series.
"This card, dual GPU, breaking all records and deliver an audio experience and play 4K game leading in the industry", said Matt Skynner, corporate vice president of AMD.
Focused for the discerning segment of gamers, the AMD Radeon R9 295X2 will be available in the U.S. market in late April at $1499.