The biometric sensor of Samsung Galaxy S5 was one of the outstanding features of the smartphone of the South Korean company for the last Mobile World Congress. And a few days before its commercial release, the reader has managed to be hacked, after the announcement of analysts German security firm Security Research Labs, who managed to activate various functions and services through a copy of a fingerprint.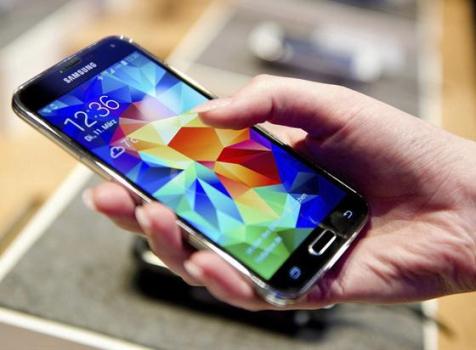 The method is based on a mold made ​​with glue and graphite spray, and had already been used for the same security company to violate the security of iPhone 5S, which is also equipped with a biometric sensor.
In the video posted, Security Research Labs shows how it is possible to make a copy of a fingerprint, a process somewhat complex and rudimentary, which was already known prior. "This method can be improved, and due to the latent possibility of a leak from a database of fingerprints is a risk that can not be ignored," said Ben Schlabs, the computer security firm.
Unlike the iPhone 5S reader, limited to the unblocking of the equipment and applications on its App Store, the biometric sensor of the Galaxy S5 has application programming interface (API) that allows third parties to replace passwords by the use of fingerprints.
The platform of money transfers and PayPal online payment is one of the first to make use of this feature, and was confident in the biometric sensor from Samsung. "We consider very seriously this kind of comments, but we are convinced fingerprint validation, a more secure and easy to use method regarding keys and credit cards", the company said in a statement.