ASUS has announced the official launch of the Transformer Book Trio TX201, a device available on November that boasts versatility as offer any tablet, laptop and desktop computer.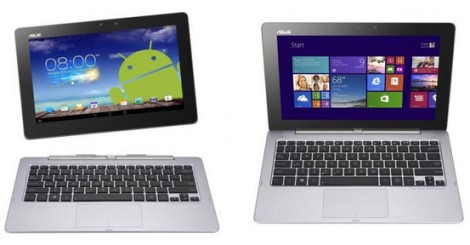 The concept of hybrid/convertible/convertible shown in all its glory on devices such as the Transformer Book Trio TX201, a device allows us at the touch of dedicated key use operating systems Android installs or Windows 8.
It is composed of a base and a screen which can be assembled/disassembled by a simple insertion, which can operate together or separately.
The base is a computer in itself, in addition to providing a full keyboard and the usual ports, a hardware based on the Intel Haswell, with a Core i7-4500U processor at 1.8GHz (Turbo Boost to 3 GHz) with 4GB RAM, 500GB hard drive, 33Wh battery and Windows 8 64-bit operating system. Its performance as desktop PC is trivial. You would connect an external display and work on the desktop.
You want to use as a portable. Inserted the screen that includes and you've got an ultra-light for operation with Windows Mobile 8 or Android.
We want now to tablet. Remove screen and already have an autonomous electronic tablet, thanks to a base Intel Clover with micro Atom Z2560 dual-core at 1.66GHz, supported by 2GB RAM, 16GB SSD and 19.5Wh battery. In tablet mode its operating system is Android 4.2.
As for the screen, is a 11.6-inch multitouch very suitable native resolution for this device, aspect ratio 6:10 WUXGA (1920 x 1200 pixels).
The Transformer Book Trio TX201 costs 139,000 yen in Japan (1,000 euros to change) we will have to wait for its arrival in Europe and America to know its price. We hope something cheaper; say about 800 euros, which will increase its appeal.