The Integrator specialized in high performance equipment, has updated the notebook Origin PC EON17-SLX, adding dual graphics GeForce GTX 780M dedicated to their already impressive specifications.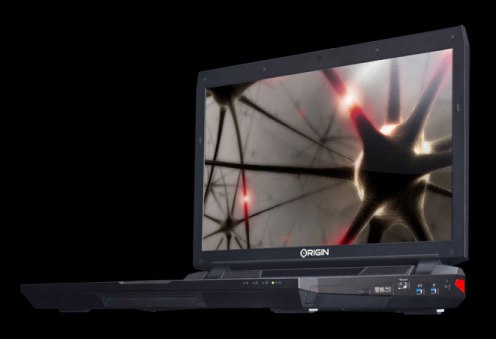 Forget ultralight PC because the Source EON17-SLX is not intended by design, consumption or weight to the high mobility, but to have a 'transportable' peak power portable machine for the enthusiast market, players and even more professional applications depending on settings to choose between multiple choices.
In principle, updating the Origin PC EON17-SLX is dedicated to big PC players who want to run the most advanced 3D games at the highest resolution that allows the device, both external displays and in the actual screen, a matte LED backlight LCD panel, 17.3-inch diagonal and Full HD native resolution.
If graphics is moving, the device will overrun since each mountable dual graphics NVIDIA GTX 780 M with 4 dedicated Gbytes. Its processor is no slouch up to the Intel Extreme Core i7 4930MX quad-core at 3.9 GHz as the most powerful options.
Up to 32 GB RAM Corsair Vengeance 1600MHz and multiple storage options with dual hard disk RAID or SSD up to 1Tbyte speak of the potential of this machine.
The Origin PC EON17-SLX offers all types of modules for connectivity and can pre-install Windows 7 or Windows 8.1. Its price based on $1300 but with a lower setting to which we've listed.