Computer manufacturers have no choice but to seek ways of interacting with machines that are as friendly as possible for users. The peripherals are beginning to diversify beyond the keyboard, mouse and joystick. Currently, there is a strong trend towards systems that let you manage a computer with simple gestures. This is the Asus Xtion, a system for controlling the PC with body motions.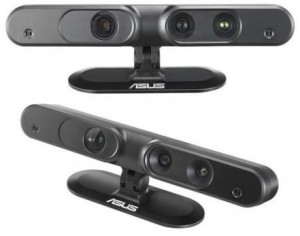 Asus engineers have designed specifically for the PC platform, and thinking of taking interactivity to another dimension. The objective is to facilitate the handling of the machine for playing video games, but also when other tasks like Web browsing or using multimedia applications. The list of supported games is long; it contains famous titles such as Angry Birds of Rovio, Need for Speed: Hot Pursuit of EA, Virtua Tennis 4 of Sega, or fruit Ninja of Halfbrick, among others. In addition, so you're not missing or games, or applications, Asus has launched its own online store, the Xtion Store, so you can stock up.
Inside the package there is a coupon that is worth three games for free on the Xtion redeem Store. Also, the manufacturer has managed to convince developers to screen various games specially created for Xtion, as are MayaFit, Beatbooster and DanceWall. Installation is simple; just communicate with the PC peripherals through its port USB 2.0 without installing any software. It is designed to operate indoors. You must get your bearings in front of the xtion at a distance of between 0.8 and 3.5 meters. Note that the field of vision of the sensors embedded in the peripheral movement is 58 degrees horizontal and 45 degrees vertical.
Powered by a sophisticated system of sensors and designers have added a large icons to the interface to be used by people of all ages, including children and the elderly. Asus has developed together with Hillcrest Labs a web browser called Kylo Browser, that allows you to extend, reduce and even rotate the web pages with simple gestures. The browser also features a virtual keyboard on the screen, though, to save time, includes thirty shortcuts to web pages. There are also applications for special xtion platform for social networks like Facebook, YouTube, Picasa and Flickr.
The Asus Xtion not going to take up too much space in the room, it measures 18 by 3.5 and 5 cm. The minimum requirements for the PC, according to the manufacturer, are an Intel Core i3 or AMD Athlon II V4 and later, plus a graphics card with 1GB of video memory NVIDIA GeForce 210 or AMD Radeon HD 5450 or later. By the way, only works with Windows 7 operating system. The Asus Xtion is available in stores at a retail price 125 euros.