ASUS has taken advantage of the IFA to add another component to its range of ultrabooks Zenbook. The new ASUS Zenbook U500VZ will feature the third generation of Intel processors (up to Core i7), along with SSD units up to 512 GB and Nvidia GT650M graphics.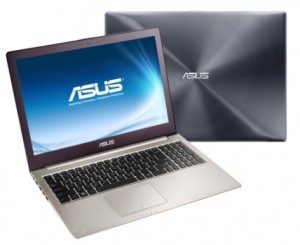 This new ultrabook offers consumers a 15-inch screen with 1080p resolution and IPS panel (with antireflection coating) in a design already classic wedge of these Zenbook and with a maximum thickness of less than 20 mm.
This ASUS Zenbook U500VZ leverages the size of the display to include a numeric keypad. The backlight of the entire area is adjustable automatically according to the ambient light.
And that's where ASUS unveiled details, so we'll have to wait for its official release to give the other details.