It was not a surprise that Google's annual conference being held in San Francisco is lodged own brand tablet, Nexus 7. However, they looked forward to the details on how to affect the tablet market in both its private war against Apple as compared to other brands. So Nexus 7.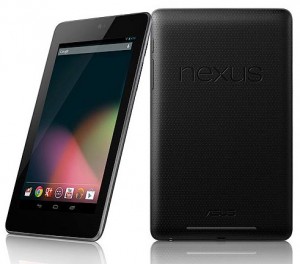 The main change that incorporates this new tablet is its operating system. The device will run the brand new Jelly Bean, Android 4.1, which promises better performance and faster.
In terms of hardware the device comes with a Tegra 3 processor at 1.3 GHz with 1 GB of RAM and two possibilities of internal memory, 8 or 16 GB. Its screen is 7 inches (visibly smaller than the iPad) and has a resolution of 1280 x 800 pixels. This size reduction also involves a decrease of the weight thereof, being only of 340 grams for a thickness of slightly more than 10 millimeters.
One of the strengths of the new device is the battery life of 4325 mAh which, according to Google, would use it for about 9 hours. Also incorporates NFC contactless payment, GPS and of course WiFi.
For videoconferencing Google has included a front-facing camera of 1.2 mega pixels with which, without a doubt, expect hangouts or video promote its social network, Google Plus.