Throughout this summer we have been testing Sonos PLAY: 3 wireless music system that just hit the market and collecting the wake of the S5 and play5 the Dutch manufacturer.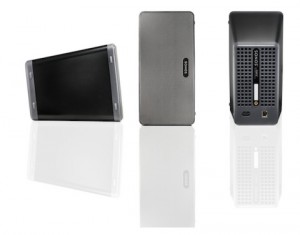 Although smaller in size, equal in performance to their "big brothers". It is a hi-fi system is controlled through the iPad or iPhone, down a specific application for iOS Apple Store or also with Android devices, doing the same from the Android Market.
Through one of these devices, the user controls what music sounds at all times in each of the Sonos PLAY: 3 speakers. You can set surround sound music throughout the home or in every room in which one of the tweeters has heard a different channel. It also can be configured as left and right channels each speaker of the same signal.
Its can reproduce both the music that we have on the control device, in the iTunes library, like any music station and Internet radio through WiFi.
The sound quality is more than acceptable, both bass and treble, despite its small size. AS a curiously, the speakers can be placed horizontally and vertically and adapt itself sound projection to the position where it is.
The Sonos PLAY: 3 is equipped with two speakers, but you can gradually add more if needed, to provide sound throughout a house, or even an entire building. With Wi-Fi, you can connect each wirelessly without problem.
Of course, when you have multiple speakers, it is very useful to have the Sonos Bridge, a transmitter that attaches itself directly to WiFi Router and allows connection of other speakers.