Running the 42-mile and 195-meter marathon in less than two hours was and still a dream, though it may not be for long. Nike has announced the launch of Breaking2, an innovative project that pulls technology to achieve this almost inhuman record.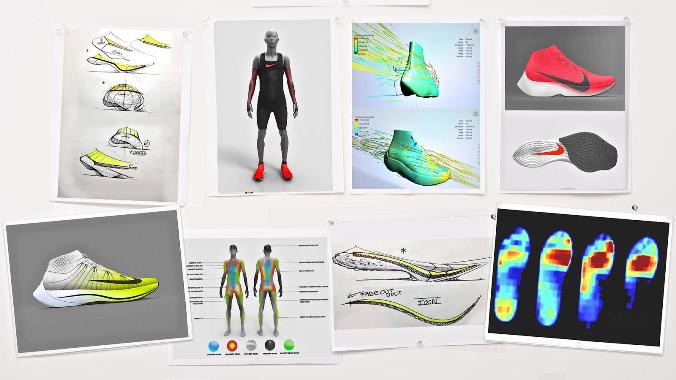 The man who closer has been to achieve this goal is Dennis Kimetto, who with 2 hours and 2 minutes is still far from the record that now wants to achieve Nike. This athlete is not part of the team chosen by the brand to face this challenge, composed by Eliud Kipchoge, Lelisa Desisa and Zersenay Tadese.
The curious thing about the proposal of the US company is that they think to put at the disposal of the runners some special slippers with technology tip. Each of these running shoes fits like a glove at the foot of its owner. With less than 200 grams of weight and a special sheet of carbon fiber, they must provide a more powerful stride with less effort.
The name chosen is Nike Zoom Vaporfly Elite, and are not for sale as it is a prototype. We will see them for the first time at the Monza track, the location chosen to test the possible success of Breaking2, an example of collaboration and synergies between different departments to force the limits of the human physicist.
Technological Doping in sight?
Doubt about Zoom Vaporfly Elite is whether these shoes for running, theoretically the best in the world, are or should be completely legal. Nike says yes, that it has worked with all the standards of the IAAF, although another question arises: are these standards enough to guarantee the cleanliness of the sport? To what extent should the sports result be conditioned by external and controllable factors?
It is a debate that has already exploded in sports such as swimming, where all the world records were beaten again and again with the famous polyurethane swimsuits, finally banned by the International Federation. In running, for example, it is not permitted to use an MP3 or music during the race.
Not only it has taken control of the engineering to design the footwear. It also has been studied the body of the protagonists of the challenge to know their stride and metabolism, something common in elite sport and out of all suspicion.
At the moment in the barracks of the IAAF have not jumped alarms for the possible technological doping which involves squeezing via technology the speed of an athlete. We do not know if they will do it once they beat the world record of marathon, if they succeed. Of course, the location chosen is not random at all.