Two years, after announcing its development plans of interactive and connected textiles, the company has confirmed that the smart jacket of Google and Levi's will start shipping this fall and will cost $350.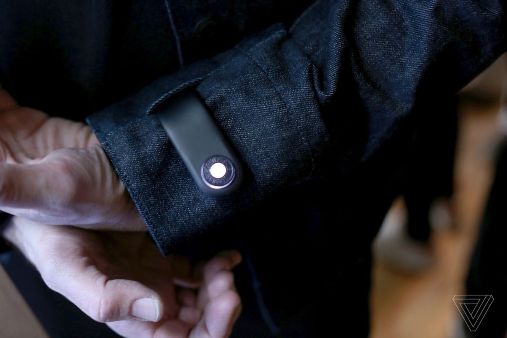 The launch date and price have come to light at the SXSW festival which was held in Austin, where Ivan Poupyrev, Head of the technical team of Google ATAP (Advanced Technology and Projects) and Paul Dillinger, head of Levi's Global innovation took the stage to shed more light on their first smart clothes; this product has new technologies that facilitate the tasks to the user through a sensor called Smart Tag.
As for the characteristics of the smart jacket from Google and Levi's, we know that the left sleeve has a touch panel that will allow, thanks to the built-in Bluetooth, play music, answer or reject calls and access navigation information through gestures.
This product has autonomy of two days and consists of a small label with which to recharge its battery inside of the sleeve. Google wants that with this wearable we have all the functions of the mobile phone without need to take it out of the pocket. As for style, we can observe that it follows the line of the fashion brand, with dark colors and youthful design.
"It has been a long road, but what really impresses us is that we managed to stay true to our project and what we wanted to achieve. This jacket is going to be sold as a regular garment, which has been our goal from the beginning", Poupyev said.
The smart jacket from Google and Levi's is part of the Project Jacquard, which for those who do not know it is an initiative that allows you to weave multi-touch sensors and other electronic devices into the clothes that are made on industrial looms.
Its aim is to introduce in the daily garments about intelligent portable devices connected to them that provide touch functionality through interactive surfaces. In addition, they want to revolutionize the world of fashion, helping designers to use these technologies as they would do it with any fabric, adding new functions to their designs without having knowledge about electronics.