Did not you have a journal when you were a teenager for fear your parents or older brother would read it to you? Did you have a diary and were ashamed when other people looked at you? It would all have been different if Lockbook had existed in those days, a notebook with fingerprint recognition that can only be opened by the owner himself, and can leave in its inside all the personal and labor secrets with maximum protection.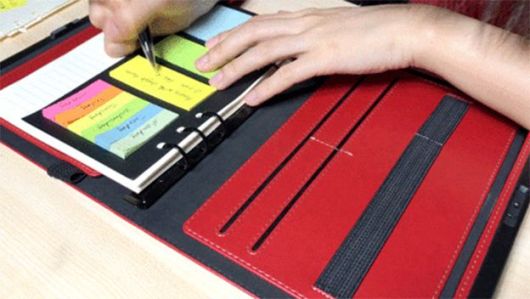 The notebook with fingerprint recognition, Lockbook, has come out to it funding collective of Indiegogo to be a reality, and the truth that has already achieved with its more than $45,000 that has amassed from the community.
The notebook includes the same biometric technology that mobile phones boast but now taken to a habitual object of consumption as it is a notebook of the whole life.

Not only it will serve as a journal, but also in the Lockbook we will be able to include work projects, organize our notes and even save credit cards to keep them quite ready. The fingerprint recognition system is able to open and close the notebook in less than a second and it is very easy to set up.
In addition, Lockbook is committed to modernism thanks to its modular interior capable of transforming it according to the needs of the user with rings of different sizes, tabs, perforated pages and interior folders, which will save us a lot of money as we do not need to buy other different notebooks. You're still on time to get this biometric-protected notebook for only $39, and you'll receive it at home throughout the month of June.