The Touch has jumped to many types of devices, including cameras, and Canon Digital IXUS 200 IS has become the company's first compact to feature this technology, which, in addition to following the market trend, allows somewhat easier handling.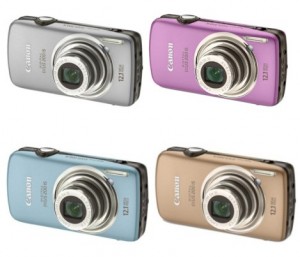 In addition to being the first count with a three inches touchscreen, it is also the first to incorporate an angle of 24 millimeters. It is a stabilized zoom of 5 magnification equivalent to 24-120 millimeters and a maximum brightness of f2.8-5.9.
With an ISO 80 to 1600 and a maximum resolution of 12megapixeles (4000 x 3000) is a camera that will allow us to take pictures with high quality automatically, but at the same time takes us into the fascinating world of manual settings.
The back of the camera is very clean, with only three buttons; one round with other button in the middle and that will offer a lot of functionality, perhaps more than the touch screen offering, which confirms the affirmation of Canon that would offer the best of both worlds.
Some touch capabilities are useful, as you can determine with a tap where you want the focus. It is also easier to access lots of automatic modes offered by the camera, ranging from a simple sunset to an aquarium, or the classic snow mode. Note that among the 20 shooting modes include Creative Light Effect mode, which uses the optical Image Stabilizer to create shapes from points of light in dark scenes.
Finally note that the Canon Digital IXUS 200 IS also capable of creating videos in widescreen format 16: 9 in high-definition (1280 x 720, 30 fps), for which the camera incorporates a mini HDMI that allows you to enjoy these videos recorded on a HDTV.
Finally, mention the stylish design of the Canon Digital IXUS 200 IS, available in four metallic colors: blue, pink, gray and elegant copper tone.