The largest exhibition of photography in the world, Photokina, starts tomorrow, but brands have submitted all your materials before you arrive. Canon, the brand of reference in the world of photography points to a newly created fashion and photographers had been claiming for years: the cameras with full format sensor and low cost.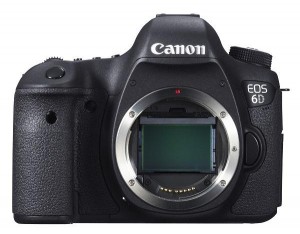 Maybe the term "low cost" sound a bit like a joke when it comes to this Canon EOS 6D, which will cost €2,000 in body only, but should be considered technology we're talking about. So far, the Canon camera with full frame sensor cheaper was EOS 5D Mark III, which costs about 3,200 euros.
In addition, this camera has another of the most popular in the world of photography: the WiFi connection. So far, we have seen many times this add in compact cameras, but it seemed that brands cost it enter this novelty in their "serious" cameras. By providing a camera of this feature the possibilities multiply. It can perform automatic backups of photos without touching a button or using a smartphone or tablet as a camera peripheral. You could use the phone as an accessory display when recording video, or as remote shutter of the camera.
The full frame sensor has a resolution of 20 megapixels, you get the picture resolution of up to 5472 x 3648 pixels. The Canon 6D moves on the line between the camera and the professional amateur, and that this border is becoming more diffuse. It has a number of characteristics somewhat lower than the EOS 5D Mark III, as in the burst rate, which remains on four pictures per second.
If the 5D has 61 points, the Canon EOS 6D only reaches 11, a value more typical of amateur camera. Also renunciation of CF cards to be left alone with the SD format. CF cards are much larger than the SD, and are associated with professional photography for its strength and durability. However it seems that they begin to disappear, since the SD has become a worldwide standard.
The Canon EOS 6D also includes another interesting addition own compact camera: the GPS. Thanks to this, you can position the photos on a map, so you know exactly where it was taken. Also boasts a lightweight body for cameras in this range, with a weight of 700 grams and a robust seal that keeps out dust.
The EOS 6D becomes a very interesting option for both professionals and amateurs. Also along with the also new Nikon D600, it is a new option that will have to find its place in the market.