Computex, the second global computer trade fair, opens in Taipei and emphasizes touch and hybrid devices, cloud computing and updating of Windows 8 to Windows 8.1.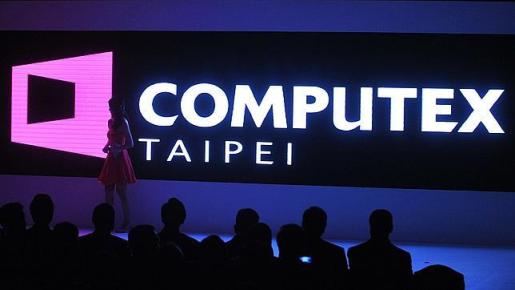 This exhibition, organized by the Taiwan External Trade Development Council (TAITRA) and Taiwan Computer Association, hoped that the 1,724 booths 38,000 global buyers transactions by value of $25,000 million, before closing on Saturday.
The Microsoft vice president of sales, Nick Parker, and senior executive in sales and the company's finances Tami Reller announced at Computex 2013 presentation of Windows 8.1.
The Taiwanese Acer and Asustek shows, in more than 50 booths, new tablet devices, touch and hybrid ultrabooks laptop, different Computer on Module and tablet, with models not only in the Android operating system but also on Microsoft Windows.
Microsoft and Intel offer discounted prices to Taiwanese manufacturers to boost the flagging demand for devices with Intel and Windows 8 operating system, and announced Windows 8 ultrabooks touch with Windows 8 of 499-799 dollars for the second half of this year.
With Windows 8, Asus has introduced a new convertible notebook in tablet and Acer, a ultrabook touchscreen convertible in tablet form.
Another novelty in this fair are Asustek tablets $100 to $150 and quad-core processors, announcing an increase in the quality of intermediate range tablet and a decline in their prices.
The fair is accompanied by a forum, focused this year on technologies, services, and applications of computing, cloud, and the mobile devices and tactile, involving senior executives from technology giants Microsoft, Intel, Qualcomm, ARM Holdings and others.
The abundance of tablets, mobile phones, tablet and touch confirms the rise of mobile touch devices and relatively small size and low personal computers and laptops.
The market research firm International Data Corp. (IDC) predicted last week that sales of tablet devices will surpass the laptop computers in 2013 and those of desktop and notebook together for 2015.
Sales of tablet computers in 2013 will rise by 58.7 percent, IDC predicts, to reach 229.3 million units, while notebook sales will drop 6.7 percent and will be at 187.4 million units.
The personal computer sales will fall this year by 7.8 percent, predicts IDC, due to demand shift toward smartphones and tablets.