Microsoft has announced the launch of a mouse designed especially for Windows 8. It's the first mouse that includes a Windows button that allows quick and easy access to specific functions of the operating system.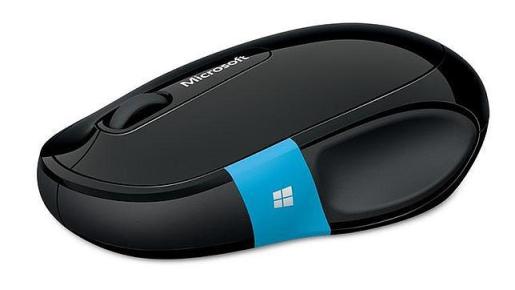 Sculpt Comfort is designed as a companion desktop of its namesake keyboard released in the fall of 2012. The new mouse from Microsoft includes a blue band with the Windows logo, touch on its side named "Windows Touch tab" for easy navigation in Windows 8 with the touch or swipe your finger on it.
Pressing the blue button, the peripheral will screen "Start" of the device the same way they do the classic keys Windows logo on keyboards or on PCs and tablets. By sliding the finger up by the band, it conducted a tour in circle for all open applications. On the other hand, slide finger down along the band of the new Sculpt Comfort Mouse navigation will be shown by these applications on the left side of the screen and allows to select any of them.
With this new mouse does not need to worry about the USB ports because it uses Bluetooth technology to connect to the Windows device. It also has a comfortable, ergonomic design and BlueTrack technology that allows use on almost any surface. With the scroll wheel can also be moved in any direction quickly and easily.
By their measures, 68.5 mm x 110.8 mm, is perfect for use in both PC and tablet and despite being designed especially for Windows 8, it will be possible to use the same way in Windows7, MacOS and Android. The Sculpt Comfort Mouse will be available for purchase in June for an estimated retail €30.