The Playstation 4 is now out on the market and everyone is looking to get one, which is not really a surprise at all. In fact, even with another new console being released within a week, the popular PS4 outsold the other unit by almost 2-to-1.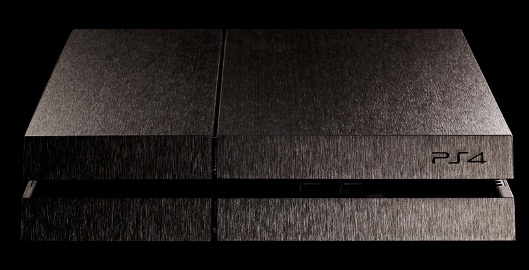 Pretty soon that sleek, black box will be gracing many a table and entertainment unit. However, the thought that the exact same unit will be everywhere is kind of boring, especially when you consider that yours is currently one of over two million sold since the console launched. Fortunately, there are ways that you can customize the look of your brand new PS4, while also protecting it from damage.
There is a wide variety of PS4 skins to choose from that can make your unit look exactly the way that you want it to. There are five different textures to pick from, including Carbon Fiber, Brushed Titanium, Leather, powder-coated True Color, and Wood. All five of these textures can be mixed and matched with several color options to achieve the look that best suits your tastes and personality.
Part of what makes these PS4 skins so great is that they are made from official 3M vinyl. That doesn't seem particularly impressive until you realize that it's some of the highest quality vinyl on the market. Don't know what 3M vinyl is? With 3M vinyl, you don't have to worry about things like adhesive residue being left behind by poor quality covers and skins. On top of that, they are the best fitting skins currently available, customized to fit onto any PS4 with ease, requiring no extreme stretching, nor leaving extra spaces. A poorly made skin will not slide on properly and will either be loose or tear very easily just from regular use; which is why an accurately snug fit is so very important.
Above all, however, these skins look incredibly awesome. Applying one to your PS4 not only makes it unique, but it helps turn what was just a black box into a decorative piece for your home. Your PS4 will become something your friends can admire and guests can enjoy as an artful addition to your decor. You won't even want to keep it in a cabinet when you're not using it like so many other people do. Instead, it will be something to be proud of and something you'll want to show off.
It's worth the effort to get a skin to really stand out from the rest of the PS4 owners. This is another opportunity to express yourself, and what better place than with your entertainment system? These skins are fantastic, they're a lot of fun, and every time you look at your gaming system, you'll know that it's totally yours.