D-Link has launched a new EyeOn Baby Camera DCS-825L, a camera specially designed for the care of the little ones who also has all the advantages of the application mydlink Baby, forming a totally reliable solution and fully functional under WiFi connection.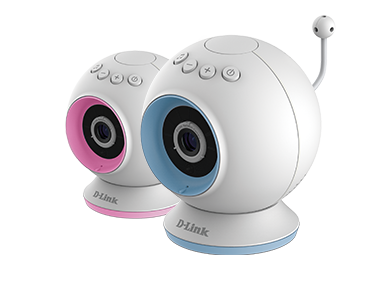 A level of performance the Baby Camera DCS-825L delivers HD quality and is able to record both day and night, and that includes night vision. But that's not all, as it also has a temperature sensor, something very useful to avoid that our small suffers by the weather.
As usual, D-Link has made a significant effort to facilitate the installation and configuration of attachment to any user profile. As well, simply connect it to our WiFi wireless network by following the steps of the wizard mydlink Baby to access the same from almost any device with an Internet connection, including PC, Mac, or mobile devices such as smartphones or tablets.
Among other innovations, the new EyeOn Baby Camera DCS-825L:
Detector integrated sound and movement.
Two-way audio, thanks to the speaker and microphone.
Alerts based on the room temperature.
Capture images and video devices that can send and share.
Secure connection and encrypted data.
720p HD camera. 4X Digital Zoom.
MicroSD card slot.
Includes 5 selectable lullabies remotely, including the timer setting.
The icing on the cake put alerts. Yes, thanks to mydlink we can control Baby Camera from any iOS or Android device, but we also have the possibility to configure the system to send alerts to the device that we want whenever the little one cry, move or is subject to inadequate temperatures.