Are you in the process of choosing your first web host? Perhaps you are already hosting with someone but you want to move your site elsewhere? Whatever the reason, you'll doubtless have a head spinning with all kinds of acronyms and terminology.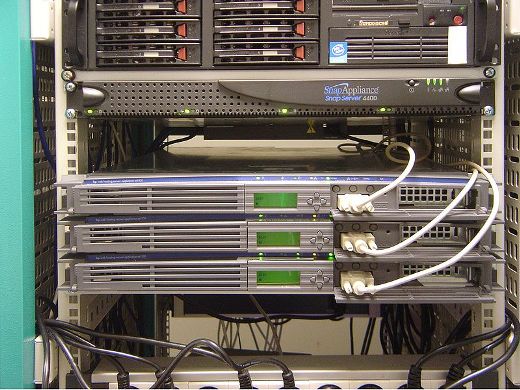 Trouble is; how do you know which features are the best ones to have for your website? If you're feeling somewhat confused by it all, don't worry! That's because today's blog post will run through some of the things your new web host should have. Here is what you need to know:
Adjustable disk space and bandwidth quotas
When you run a busy website, one thing you are bound to notice is that the amount of disk space and bandwidth that gets used increases. Any reputable web host you use will offer "tiers" of hosting plans that you can choose.
At the point you start to reach your disk space and bandwidth limits, you need to know your host can upgrade you to the next tier without issue. As weird as it sounds, I know of some hosts that force you to go elsewhere because they oversell their hosting!
PHP and MySQL
In case you didn't know, PHP is a web programming language, and MySQL is a web database platform. Why is that information important, I hear you ask? If you plan to use systems like WordPress or Joomla to manage your website, you'll need a web host that offers both of those features.
One-click installs
Let's say you wanted to set up a new WordPress blog. Did you know that many of today's web hosts offer "one-click installs"? In a nutshell, all you need to do is fill in a few brief details about your new site. And the server goes off and does the hard work for you!
Years ago, web hosts didn't offer such automated services. That meant you had to install stuff manually. And sometimes installations might not have gone according to plan. That's because all web hosts use different server configurations.
Look out for web hosts that offer Softaculous one-click installs. They include a plethora of software you can use for your website.
Free stuff
Let's face it; we all love to get free stuff! Good quality web hosts usually team up with other companies to give you great offers on things. For example, are you thinking of using Google AdWords advertising on the Internet? If so, some hosts offer free vouchers to help you get started.
Other hosts might offer discounts if you pre-pay for your hosting. It's not a bad thing if your new host doesn't offer you any freebies. After all, you want to pay for a reliable and high-quality service. But it would be nice if there were a few sweeteners in the deal!
Image source: wikimedia