The emblem of the team's of the rampant horse is seared in selected luxury products, as these headphones. Ferrari by Logic3 Cavallino T250, a circumaural closed type with a design inspired by family cars Ferrari GT. It is really elegant with an exquisite finish. The materials chosen for construction are reminiscent of the dashboard of these high-end cars. The skeleton of the headband, the hinges and the fastening system of the two shells are made of metals such as aluminum, a lightweight and durable, while very modern looking.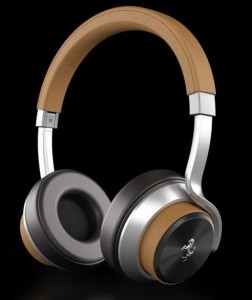 The headband and part of the shells are coated leather, like the pads of each of the headphones. The cable jackets are made of fabric, with a similar air of the old bakelite phones, which also are made to prevent entanglements. It can be folded so that it occupy as little as possible when it comes to transporting them, for which it can be placed within the luxurious protective cover that comes standard. The cable has plugs on both ends, and that is that you can disconnect the headset itself. This has many advantages over welded wire designs. Also, this time, used to expand the possibilities of use with different devices and in different circumstances.
These Ferrari brand headphones can be used with MP3 or any portable audio player. It can function as handsfree smartphones, including Android, iPhone, Windows Phone or Blackberry. It can also be used at home, connected to the hifi. Inside the package there are several cables and adapters. A cable is compatible with most mobile phones that have a stereo minijack on each end and a remote control with embedded microphone.
The remote includes a button to answer calls and hang up. For iOS devices (the iPad, iPhone and iPod) there is another cablel; in this case, also includes remote control with microphone, but there are three buttons for playback and handsfree. To this must be added a minijack adapter (3.5 mm) jack (6.5 mm) and an adapter for the connections of the aircraft.
Frequency response ranging from 20 to 20,000 Hz and the sensitivity reaches 11 decibels. The transducers have a diameter of 40 mm. It is a robust design and high quality construction. Once placed on the ears, get isolate outside noise quite well, and are comfortable thanks to the pads, slightly padded, soft leather are breathable. You can even use it in little quiet environments, such as on board an aircraft. The Ferrari by Logic3 Cavallino T250 are available in two colors: black or camel, its retail price is 300 euros.