Fiasco The Cat is the latest game from 2K Play Studio Mobile for mobile phones and just landed squarely on iPhone, Android and Amazon Kindle tablet. The game can be downloaded completely free to try out the first level and stay with honey on the lips.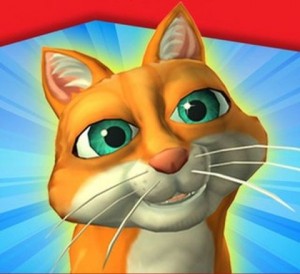 A full version that includes six rooms with more than 45 different levels and two types of difficulty. Fiasco The Cat is based on a lot of fun mini-games that we will use the touch screen of our smartphone in several different ways. In this way, and to fix everything that our cat break or become dirty, we should rub the screen of our device, sort objects by size, remember sequences of notes or play several pieces as quickly as possible. The score of the game follows the mechanical view in many other titles such as Angry Birds, that is to say, be able to finish the levels with one or three stars, one will be enough to reach the next level, but will leave us with a sour taste in mouth at the thought that we could have done much better.
Our feline will be some mischief before beginning each level and our aim will be to remedy the mess before it reaches the more Nosy Neighbor of the neighborhood. If we fail in our mission, the sincere lady did not hesitate to criticize the state of our home, while it will undo praise if we have everything in order. Fiasco The Cat includes 30 achievements among other characters that are as Mad Hatter or the Golden Goose.
We can not describe the demo of Fiasco The Cat of generous precisely because it is very few and simple levels that allows us to test.