The Fujifilm XF1 camera has a 12 megapixel EXR CMOS sensor and 2/3 inch. It is slightly larger than we usually see in the compact camera market, although with a somewhat fair resolution. Certainly, in the technical section, look much the target specifications.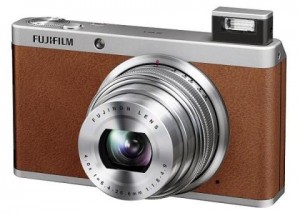 This with a maximum aperture of f 1.8. It is a considerable value for a compact camera, and carping allows plenty of light. Thanks to this, we will not have too many problems when taking pictures in situations somewhat compromised as dusk or indoors.
It also has a four-power zoom that corresponds to a 25-100 mm in traditional photo. Not a spectacular value, but corresponds to a different need than many compact. Not looking to impress with a spectacular zoom, but go for more light and sensor quality.
The camera can be operated in manual mode and is able to focus in 0.15 seconds. It should be remembered that this figure is given by the manufacturer and is obtained from measurements on highly concessional terms. However, a very good figure. Furthermore, it is able to find focus to just three centimeters.
It also has an LCD display of three-inch-diagonal, while the resolution of this is far from other compact cameras: 460,000 pixels. It also includes options that are becoming very common in this sector as panning or creative filters, which allow you to customize the photo, just take it on the camera. It is also able to record video in Full HD (1080 pixels of wide).
But undoubtedly the most striking is certainly the powerful "retro" image that teaches. It is finished in leather and aluminum, and resembles the cameras could see in the 60s. Design is remarkable in camera flash, built on top and rectangular shaped very particular.
It will be available in various colors such as black, red or brown, and also boasts a range of accessories specifically for the camera designs. Success of a camera lies in the price at which we can acquire, but the Japanese multinational has not released yet.