What would combine a phone, a digital camera and a laptop into one? Better yet, use your smartphone as the 8-inch computer keyboard… would be great and this is precisely the new proposal of Fujitsu with its LIFEBOOK 2013.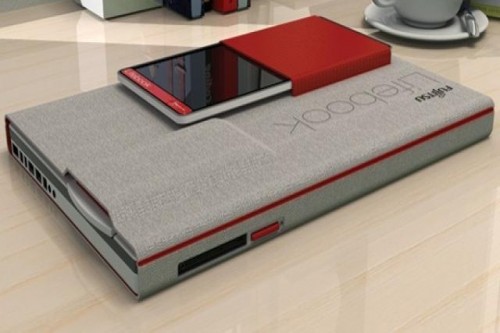 Prashant Chandra proposes a startling concept of portable technology, incorporates a tablet, phone and camera. Dubbed the Lifebook and seen as a concept in 2013, this original unity is what we would call a modular device.
You can separate your camera and for use as a digital camera, only you'd have to remove the patch, in addition you can use your mobile as a keyboard of a laptop computer or touch drawing area. Particularly like the idea of having both a tablet and a notebook computer in a single gadget and to connect through a 16-pin anchorage area.
The data are immediately available and the device is detected immediately, while adding some new features to the laptop. Imagine that some virtual game controls will also be added to the experience.