The world of television is making strides and every day we find ourselves in the market new devices capable of offering us more spectacular images and a host of new features that are designed to make things a little easier to user.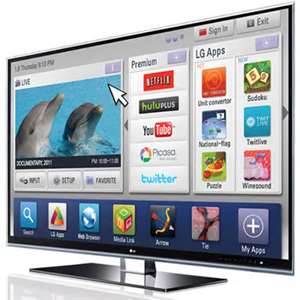 In this sense the LG company is one that is betting on the world of television and today want to talk about everything that offers a new range of televisions LG Smart TV.
When one has in front of if one of these televisions feels that it is faced with a world of unlimited entertainment because of its ability to connect directly with Youtube, enjoy your favorite shows, cartoons, series, and a myriad of other things.
One of the first things we notice is its Magic Motion Remote Control, a smart remote that incorporates pointer, detector of gestures, scroll wheel and voice control, features that will help you to navigate through the different options offered by television.
LG also offers a simple and user-friendly interface that is customizable and that will allow any user to handle it without problems.
Finally LG application offers us the Social Center that we allow send Tweets or talk on Facebook while we watch our favorite shows. Moreover, thanks to the Smart Share technology we will be able to connect our television to the rest of devices without cables.
All the above has previously made that LG has been awarded with the EISA 2012 award of offering the public the possibility of accessing the Internet in television easily.
If you are thinking about retiring your old TV, we invite you to know first hand the new LG Smart TV, safe that you will like it.