Google appears ready to make life easier for those users who use their free tools for their personal and professional activities. Today we want to pay attention to the company's official announcement regarding a new feature, premiered at the free email service Gmail. And is that from now on, customers of this tool will be able to search for attachments, given the name by which they were saved.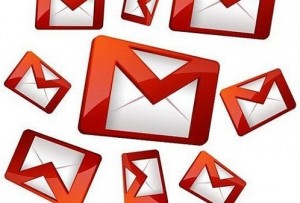 This new feature will allow users to find files that were sent in a given period of time, which to date were impossible if they did through the traditional search engine. It will especially like and will be very useful for those who have a large volume of emails sent and received. Then, we show you in detail how this new functionality works.
You must know that you can search for images, documents created using Microsoft Word or Power Point, in addition to files in PDF format, one of the most used tools for digital transfer of documents. In any case, you can perform the first tests. To search for an attachment, you can simply sign into your Gmail username and password, of course, and locate the search box (placed in the top part of the mailbox).
Here you have to write the following textual sequence 'has: attachment' followed by the name of file or piece of text that you remember. To achieve useful results, the ideal thing would be that you were writing a faithful text to the maximum with the name of the file. However, if you have in mind an approximation, the screen also helps you, since the selection to perform will be minimal and all modes, you'll have a lot easier.
Keep in mind, however, some issues. If you look for a PDF file, you must specify the text string you type in the search box. So, how to search would be the next 'has: attachment filename: pdf' with the text of the file you're trying to find.
Clearly the system is not foolproof, said by Google itself, but we do not doubt that from now spend much less time searching old files in our email inbox. We encourage you to try it through your own email account. You see it is very simple and practical.