Google made changes to the results of its flagship Web browser, with a subtle redesign unlike other changes that the company implemented. Thus, queries made by users are displayed with a larger font, a new distribution of links and a new way of displaying the ads, the main source of income for the U.S. firm.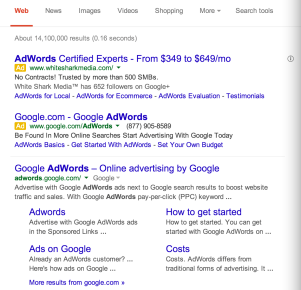 Unlike the previous version, this design shows warnings first without the pink background that identified each of the links related to its AdWords platform. This new view provides advertising web links accompanied with a small sign with the word "Advertisement" in both the main column and the lateral sector.
This redesign follows in the footsteps of the announcement by Google in September, when he set out to apply this format to the results of searches from mobile devices.
In this way, Google seeks to unify the user experience between the various platforms, which still boasts a large number of users accessing from personal computers, despite the retreat of sales experienced by this equipment segment.