Google plans for its futuristic Mountain View campus changed once again when they exchanged land with LinkedIn last year. The technology giant has recently submitted its updated proposal in which claim that the set of buildings will have the ability to regulate the climate, the quality of the air and sound in the interior.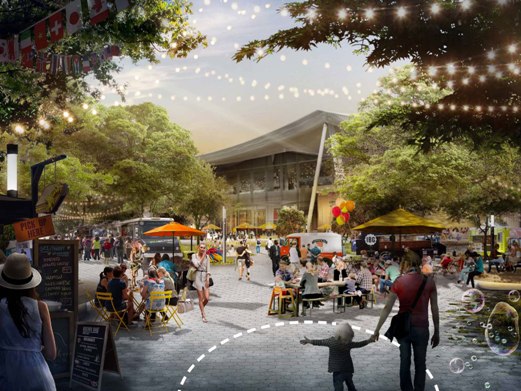 The company claims that their campus turns into a public space opened for any person, therefore has focused on creating a place with a large number of spaces available not only for the employees.
Google wants to launch the construction of small parks, squares, food stalls… to do of nothing a small city. To ensure that all this activity does not distract employees, the offices would be located on the second floor of the building. Those in charge of the construction will be working so that this second floor spaces will be highly flexible and reconfigurable.
The company is waiting for the authorities to approve the proposal for the new campus to be completed within about 30 months.
In May 2015, Google filed an application to build an office space structured on 2 levels. For the campus Google paid $215 billion to the professional social network LinkedIn to appropriate a building that was located on North Bayshore, in addition to another in development that is used to build their futuristic city of 426.720 square meters.
image source: inhabitat