A device that works as a GPS locator and allows real tracking to the objects where it is incorporated or to the pets, is the proposal of two companies in Colombia seeking that the so-called Internet of things follow becoming a matter of everyday life.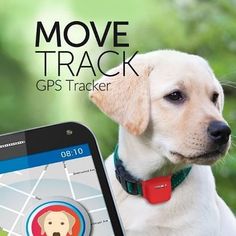 Its name is MoveTrack, and it is the second wearable device that Alcatel presents in Colombia, after in 2016 launched the MoveTime, a smart watch for children.
According to Eduardo Escovar, general manager of Alcatel Colombia, "the MoveTrack allows real time tracking, without having to be close to the smartphone because it works with a data chip that allows constant tracking".
That is to say that the device, which at first glance looks like a keyring to hang the object that you want and even in the collar of pets, is equipped with internet to be able to connect with the smartphone. That way the mobile is able to do the crawl through the MoveTrack application.
In this case the person in charge of providing these devices of data is the company Claro. Its corporate director of value added and innovation services, Jose Luis Gomez, stressed that they seek to "encourage the daily use of the Internet of Things (IoT), for example, in this opportunity, so that people can know where are their objects and pets".
The MoveTrack app is available for free at the Apple download store and on the Android device store. Through the app you receive notifications when the MoveTrack that is with the pet or the object – wallet, purse, mobile – enter or leave a security zone that the user programs.
However, the MoveTrack itself has a cost depending on the plan that you choose, postpaid or prepaid, and for now it is exclusive with Claro.