The search giant Internet opened a show in Paris for initiative Cultural Institute, Yahoo! it takes control of the bridge of the bay of San Francisco and Tumblr sells digital productions in art auctions.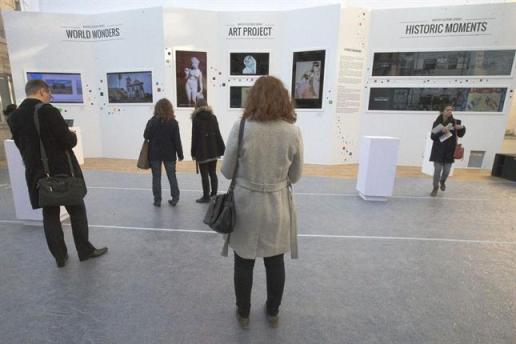 Also bidding to be the most successful and relevant companies of the technological world, the Internet giants now have a new way for measuring forces: the art world.
This is not new for Google, which went from virtual world to the real with the inauguration of the headquarters of its initiative Cultural Institute in Paris last December. The space has 340 square meters located near the offices that the company has in France, a country that had hard friction with U.S. firm for tax issues and digitization of books, among others.
In fact, the Minister of Culture, Aurelie Filippetti canceled her presence at the opening at the last minute, and justified her absence due to unresolved differences that has France with Google.
The initiative of the technology firm began to take its first steps two years ago with Art Project, the initiative of digitization of works of art from around the world, among which is the National Museum of fine arts in Buenos Aires.
Inside Art Project include many of the technologies used by the Internet giant, such as the YouTube video platform and Street View cameras. With this equipment, Google managed to take a virtual tour in 360 degrees by the showrooms of institutions such as the Metropolitan Museum of Art in New York or the Palace of Versailles, with a record of more than 57,000 works of 400 museums around the world.
Yahoo!, meanwhile, is not far behind and looking to have their place in this segment. Led by its director Marissa Mayer, the Internet company decided to intervene, by the game developer Zynga, the iconic Bay Bridge to San Francisco with the lead Bay Lights artist Leo Villareal. This giant put in scene, consisting of 25 thousand points of light will be visible to the public until March 2015, at a cost of $8 million.
In turn, Tumblr, one of the subsidiary companies acquired by Yahoo! to 1.1 billion dollars, seeks to bring the real world many of digital productions that swarm on its platform, and it realized during 2013 a day of selling digital art together to the auction house Phillips.
The interest of technology companies in the world of art was also reflected in the investment in platforms that seek to bring together amateurs and collectors, as did Jack Dorsey, co-founder of Twitter, do not hesitate to fund the site Artsy.