Having a business website has almost become a necessity now-a-days. Over the past one decade, businesses operating through websites have been tremendously successful and the trend is only going to increase in coming time. However, how to create a good business website is an important issue.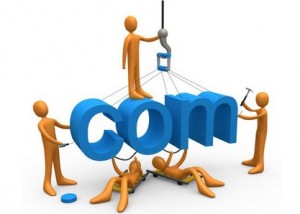 You search for keywords 'website builder' over Google and you will see thousands of results on your screen. The question is- how to distinguish between an effective website builder and a useless one? Well, there are various factors that determine a good website builder.
The first and foremost condition is to go through their terms and conditions thoroughly. The problem that comes with most website hosts is they do not allow you to move your uploaded files when you cancel their service. This would mean that you need to start from the scratch again when you move to a new website host. Thus, it is important to make sure there isn't any such condition in the service contract you pay for.
Secondly, many website builders place their ads on your website, though mainly in the free e-commerce Website Builders service. This could greatly affect your business by driving away considerable traffic away from your website to some other website.
The third and the most important factor to consider is the easy-to-use interface. Many website builders claim to be easy in usage but are quite difficult to understand. If you have no knowledge about building a website, difficult interface can increase your problems.
Thus, investing in creating a business website for your business can prove to be quite profitable if you choose the right website builder for it. Your hard earned money put in investment could go in vein if you pay for just any website building service without researching and going through their interface and terms and conditions.