Are you looking for an action camera to film your misfortunes and tumbles down the mountain defeats? If not already on your radar, take time to discover the new model that has booked Drift.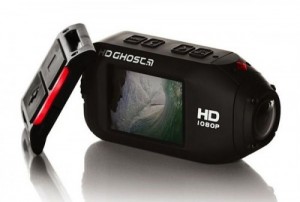 Continues to maintain the courage and sportsmanship of its predecessors, but has been through the shop for a tune that makes it the most advanced model in its class. Lovers of extreme sports – and the free fall – are prepared to welcome with arms open to the Drift HD Ghost.
It carries a 2-inch LCD display to navigate the menus at top speed, and display HD video in high definition to 1080p, the pictures up to 11 megapixels that captures your heroic deeds or outdoor adventures. After all, remains the same intrepid camera being pointed to a bombing in order to satisfy your concerns.
Thanks to the WiFi wireless connection and the 'app' for iOS and Android you can use the phone as a remote control, download multimedia content and publish it on the camera in social networks. It also includes a bidirectional remote control so that you know the recording status in which is the Drift HD Ghost by light signals. That is, if you are in photo, Video, TimeLapse or Phoburst mode.
It has microSD memory card slot up to 32GB, and has integrated speaker and microphone with noise reduction. It also has micro HDMI video output and is waterproof to 3 meters deep.