Although by its size and design may appear to be a ultra-portable to use, the HP Elitebook 8460p stands out as a professional and robust.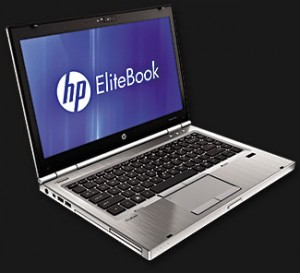 Designed for the professional user, main advantage of this laptop is its autonomy; it can last up to more than a full day of work, although from HP point out the stopper as 32 hours – and its versatility of use.
Its screen is 14 inches, including Intel Core i7-2620M, second generation, with power 70 GHz per core (capable of up to 3.4 GHz per core thanks to Turbo Boost 2.0 technology). Addition incorporates a AMD Radeon graphics card of 1 GB and the possibility of having up to 16 GB of RAM. Its also has Wi-Fi, Bluetooth 3.0, two USB 3.0 ports and an HDMI connector.
Another aspect that stands out is the design. When one thinks of HP professional notebooks comes to head the image of heavy equipment, without lines, difficult to transport. It is true that the weight is not the main advantage of this equipment – it weighs 2.07 kilos, but it is also true that HP has evolved and much from the stereotype created for its professional notebooks.