Probably for many, when it comes to choosing a gadget, what matters most to them is not the design, nor the screen that was so much in fashion to be the last, but the most important thing there is the autonomy that offers them, these everlasting careers are avoided, in the least opportune moments to find where to load it.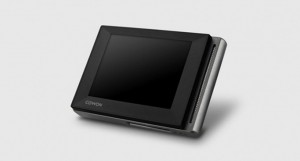 And taking advantage of the fact that it s been a long time since we talked about the music players, and that in reality the iPod continues to dominate the market, we're going to see what it is that Cowon offers us, because it promises to be the best option for what they see in the autonomy, the most important value of purchase.
The design has nothing to do with the Apple device. But is those not try it, because unlike other brands looking to copy the block to get at least some recognition, Cowon proud of their origins and of doing things the way they do, instead of copying the others.
The player that you can see in the picture is the one that has just been introduced in the market, and among the top specifications is an autonomy of 90 hours, which is said soon, but that are several days playing music without any interruption.
As for other specs Cowon player include its small size, with dimensions of 78 x 55.4 x 16.6 mm and weighs only 88 grams. It comes in multiple versions of storage, from 8GB to 32GB via an intermediate version of 16GB. Prices start from €89 to change, but for now only available for the Japanese market.