Apple released iTunes Radio, its free Internet radio with more than 200 stations and a catalog of music from iTunes Store. When the user tunes to iTunes Radio on the iPhone, iPad, iPod touch, Mac, PC, or Apple TV, have access to stations inspired by music that usually listen, stations in the section Featured Stations selected by Apple and stations specialized in genres of music customized according to the user likes.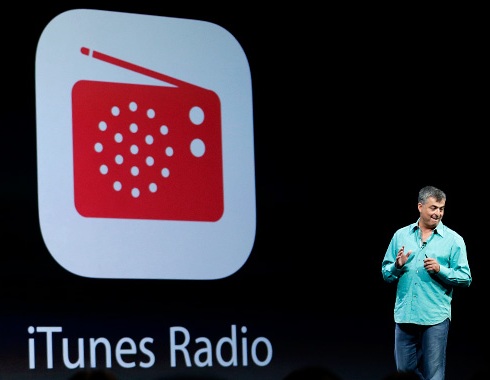 Evolves according to user preferences
This service is not new. Already exists in the market. Apple competes directly with services like Pandora, Spotify or Google Play Music All Access, its great rival Google. iTunes Radio music evolves as the user is listening and downloading. So the more you use the service is more personalized experience.
Releases of artists
iTunes Radio provides music releases from popular artists ("first listen"). In this way, music fans have access to thousands of new songs every week, as well as exclusive tracks from the most acclaimed artists or have just hit the market, before they are available anywhere else. Users can find everything from exclusive singles groups known to musical developments of new albums.
It also broadcasts live special events. Also, when you hear a song you like on iTunes Radio or your music library, you can create a station created from that song. You just have to search for artists, songs or genres and iTunes Radio instantly create a station based on those preferences.
Integration with Siri
The experience can be even more fun with Siri. You may ask, "Whose is this song?" Or ask "Give me more songs like this", "Put a jazz station" or directly ask a station or genre among its favorites. You can also change the stations telling Siri what you like and what not, or asking to pauses song, stop or skip it. You can even add songs to your wish list to download later.
Free with ads
ITunes Radio Service includes advertising and is free for all users. However, iTunes Match users enjoy iTunes Radio without advertising, so you will not hear any ads occasionally. With this functionality, all users' music – including songs you've imported from CDs – are stored in iCloud. Thus, iTunes Radio can leverage information from their collection to further customize the stations. iTunes Match has an annual subscription costs 24.99 euros.