In the IFA 2013, Lenovo has introduced a major upgrade to its range of notebooks ThinkPad, with five models to highlight the ThinkPad X240 Ultrabook.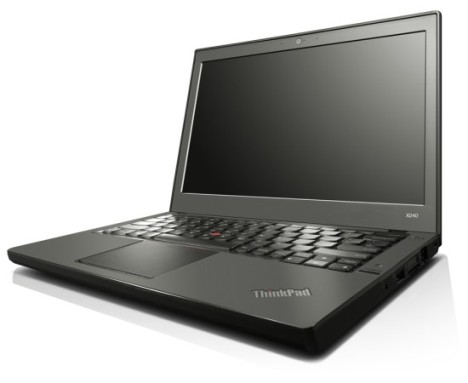 Update of the ThinkPad which includes four new models in addition to the X240, as are the T440s and T440 professional Ultrabooks and S440 and S540 standard laptops, intended for small and medium-sized enterprises and the most cost-effective in the series.
The Lenovo ThinkPad X240 is however, the star of the show. It is an ultra high definition screen 12.5-inch Full HD with the possibility of incorporating touch technology.
With a thickness of 20.3mm and weight 1.33 kilograms, its chassis has been tested under MIL tests and it has been shortened in its bezel compared to previous models. Like the rest of the new ThinkPad includes the new generation of Intel Haswell processors, this time ultra low voltage models with TDP of 15 watts.
In regard to storage offers hard drives up to 1 Tbyte of capacity and also option of solid state drives. Another change comes from a bigger trackpad and battery swap feature hot, plus external extended batteries up to 72Wh at Lenovo allow up to 17 hours of battery life.
As befits a premium Ultrabook offers maximum connectivity with Ethernet, Display Port output, USB 3.0 ports and also a module for SIM cards and support for mobile broadband.
The ThinkPad X240 pre-installed operating system Windows 8 and will be available in October at a price of $1,099.