Along with the Galaxy Note III and in addition thereto and other terminals and signature tablets, Samsung has introduced its first smart watch, Galaxy Gear.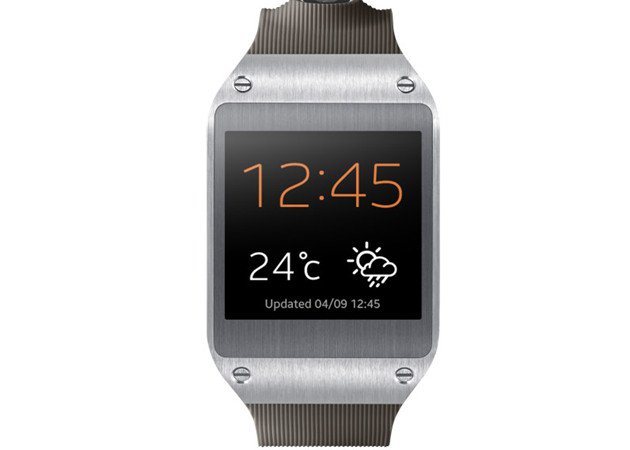 Since we had advanced, the Galaxy Gear uses a touch screen but rigid curve, with a size of 1.63 inches and a native resolution of 320 by 320 pixels.
It is made of stainless steel and the base hardware consists of a 800 MHz processor, 512 Mbyte RAM, 4GB internal storage and a battery for 25 hours of autonomy.
It features microphone and speaker, BT 4.0 connectivity, 1.9 megapixel camera, and accelerometer that enable motion functions using addition to supporting voice commands, with which you can answer calls, check email or SMS and other activities through its connection to a signature device.
With Android 4.2 and finished in black, gray, orange, beige, pink and green, the Galaxy Gear will be available on the same date that the Galaxy Note III, on September 25 and marks the entry into the sector Samsung smartwatch. It is not the first after Sony, Pebble or Motorola and will not be the last as we expect smart watches of Apple, Google or Microsoft, which will compete for the title of gadget of the decade'.