One of the most striking aspects of the Linksys E4200, WiFi N router, is its design, something that most manufacturers of these devices do not take into account, but that draws attention when someone does, as it is the case that concerns us.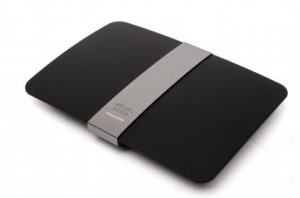 A design that some might take missing some lights to indicate that the router is working since the activity shown in some LEDs on the back of the router, which could shut down through the device interface. All that shines is the Cisco logo, Linksys matrix and one of the most established companies in the telecommunications market.
The router incorporates a four-port switch, and a USB port, which can connect a hard drive and turn your router into a NAS (network area storage), but does not work well in large file transmission.
Linksys ensures that the E4200 is capable of a maximum speed of 300Mbps to 450Mbps. One of the most noteworthy in this model is performance in the 5 GHz technology of antenna 3 × 3; In addition, SpeedBoost amplifiers increase the signal strength over greater distances and MIMO technology uses walls of the house to increase the coverage.
In addition to rich technical characteristics, the Linksys E4200 offers a very simple installation process thanks to Cisco Connect.
The Linksys E4200 offers exceptional performance, has a beautiful design and emphasizes ease of use. This is undoubtedly a good free alternative to routers offered by operators.