Accompanying the presentation of its Touchpad, Logitech also showed us their new tactile mice for that operating system.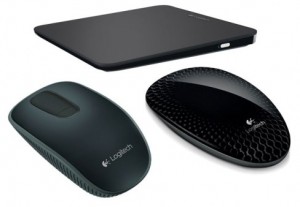 The Logitech Touch Mouse T620 and Zone Touch T400 are two different bets to achieve the same goal: that the mouse does not disappear with the arrival of touch interfaces also a major partner in our day to day with Windows 8.
Logitech Touch Mouse T620
If the design of the Logitech Touch Mouse T620 sound familiar, it's normal. This is the same as it is the Logitech M600 that has already lasted a few months in the market for Mac.
This device works similarly, but adjusting the touch controls on its surface to Windows 8. These gestures or touch can be made on any side of any surface.
The Logitech T620 is of course wireless, laser optical sensor leads and battery life insurance for many months. It costs 72 euros, and it goes on sale this month of October, just in time to claim the day to those who commit to Windows 8.
Logitech Zone Touch Mouse T400
Less ambitious but equally valid for Windows 8 is the Logitech Touch Mouse T400. Its peculiarity is to be found in the glass surface that replaces the scroll wheel and the classic, with the assistance of our finger, we can not only make journeys but also simple gestures.
The attractive touch design gives it the fastening of rubber placed in the outline of the mouse and can be of different colors. Also comes in October at a price of 52 euros.