Neglect can also destroy your devices. Not only a blow or water damage them, the accumulation of dust, the download of a malware (virus) or the saturation of the memory diminish its useful life.
Although it is always better to visit a technical, two knowledgeable in the subject give some recommendations.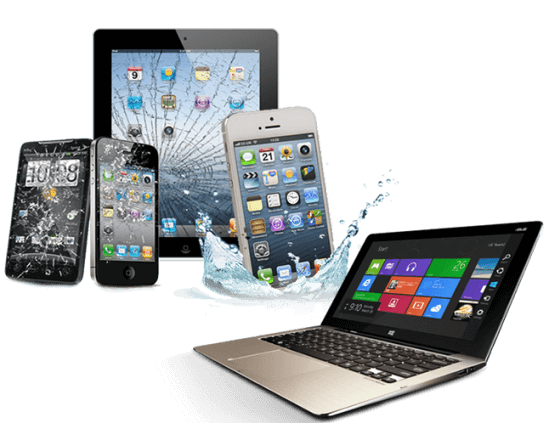 Three steps
To be saved in your pocket or by continuous exposure in the environment, the charging port is prone to accumulate dust or bumps. Expert says that sometimes interfere with the proper performance of the equipment load.
For that case, it is best to take a pin and carefully remove the specks. The same method can be applied to the microphone port. In addition, to clean the headset, from where the sound comes out, the recommendation is to pass a dry brush with soft bristles.
According to the electronic engineer, for display you should wear a coat or something sweet cotton. These are damp with some cleaner for screens because doing so with other substances or with the wet fabric can be harmful.
It is a possible consequence of poor device performance the saturation of the memory or the damage caused by a malware (this applies more to Android). This leads users, as a last resort, to format the device. However, before making that decision, prevention is best. "The best antivirus are the paid antivirus", so prefers not to recommend any of the free and believes that the best antivirus is the prevention of the user, avoiding to download applications from sites that are not official stores of download or open suspicious web pages.
It also has a memory space that is automatically occupied and it is temporary, the cache. "It's best to empty it because there are apps that store a lot".
In settings (Android only) it goes to the internal storage.
In the storage and cached data option, click Delete. "Although it is more wasteful, there is the option to go to applications, Apps Manager and choose the one that you want to delete your storage cache". This can ensure that the phone be more productive.
Cleaning tablets
For Android or iPad tablets you can apply the same surface cleaning methods used for phones. Equally, for the prevention of viruses, it is done in the same way as in cell phones, the key is prevention. Also, for the elimination of Cache (on Android tablets) the same steps are performed as on cell phones.
Apple does not offer an option to clean the cache, it is only possible by removing any app and installing it again. However, there is a method that can be applied both on the iPad and with the iPhone that causes the RAM to be liberated and the devices to be faster.
Press the device lock button until you see the screen that offers to turn it off. Do not slide your finger to turn it off. Press the Home button for a few seconds until you return to the main screen.