The handset makers are betting a lot on smartphones cameras, as a way to differentiate themselves from their competitors. And the cameras, in turn, have progressed a lot since the first models. So much so that affects the sales of pocket models and offer a more than acceptable image quality for the majority of users. And judging by the latest advances in sensors and diaphragms, this will improve.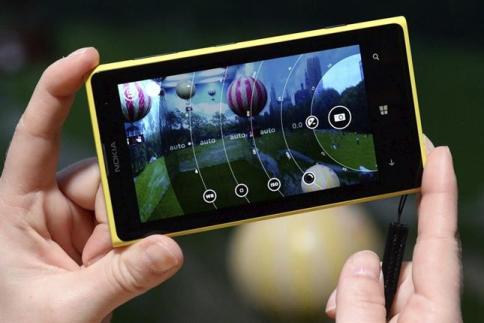 With the Lumia 1020, Nokia was the first to offer manual controls in the SLR-style for the camera phone, which go beyond self-timer and preset modes, allowing you to control the shutter speed, sensitivity, white balance, save photos in RAW and much more. It is assumed that with the acquisition by Microsoft, this will be a standard on all models coming with Windows Phone.
These tools were not available until now on Android or iOS, but this change with the latest versions of these operating systems: both Android L (KitKat's successor) as iOS 8 will allow a much more accurate control of the smartphone's camera.
In the case of Android L added APIs that give official support for photos in RAW, for manual camera controls (shutter speed, ISO, manual focus, balance the color temperature, add image stabilization, reading time, flash trigger, etc.) for a burst mode that improves access to the data captured by the sensor of the camera, etc., things that some manufacturers had implemented on their own but now have support from the operating system, expanding what they photo applications can achieve.
In iOS 8 situation is similar: it gives applications access until now not available on this platform to what the camera captures the controls that already has, including shutter speed, manual focus, white balance, ISO, bracketing (to do something simile HDR) and more.
Meanwhile, Microsoft and Canon announced a cross-licensing of patents relating to digital photography. And Apple is pretty betting their next camera equipment; recently joined one of the top executives of Nokia Image area, Ari Partinen, the man responsible for the concept of oversampling in PureView online.
Keep in mind also that everything that is done in this area goes beyond smartphones. It might seem unnecessary to take RAW pictures with a cell (although it is a choice and it is good that it is available, does not affect anyone if not used), but in the case of Android, companies like Nikon and Samsung, among others, and have presented digital pocket cameras that use Android operating system; add all these integrated into the operating system easier to design and improve its performance controls.