The office application Office suite will have a version for the Apple iPad tablet on March 27. Thus, Satya Nadella, new Microsoft CEO, is responsible for conducting one of his first announcements stronger after assuming his post in replacement of Steve Ballmer.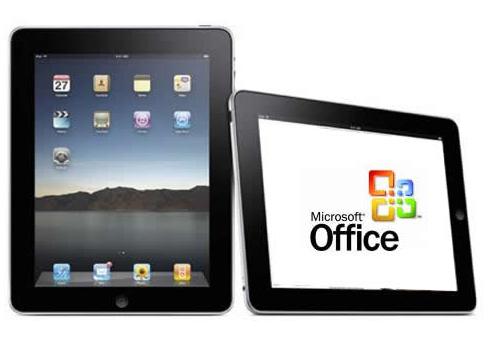 With this release, Microsoft seeks to promote entry into the tablet segment of its software that generates more revenue, estimated at 2.5 billion dollars a year. Their choice is not accidental, since Apple Tablet line has sold some 200 million units, according to estimates from several analysts.
With a dominant presence in personal computers, a segment receding before the advance of mobile devices, the arrival of the iPad Office reflects the intention of Microsoft to extend the use of their office tools on smartphones and tablets.
From prior, Microsoft introduced their Office versions for both iPhone and phones running Android, which allows a simple editing of Word, Excel and Powerpoint documents in mid-2013. Free download in the App Store and Google Play stores, these applications require a subscription to Office 365 service for use.
Microsoft also has a free version of Office that can be used from a web browser available in www.office.com, which is integrated into their Internet OneDrive storage service and that competes directly with the Google Drive platform.
Editing text documents, spreadsheets and presentations has a wide offering that Microsoft supplied the absence of tablets and mobile phones. In addition to proposals such as Documents to Go and Kingsoft Office, Google acquired the application QuickOffice to complement their service Drive, while Apple made available free office suite to its pages, Numbers and Keynote for users of the latest version of its mobile operating system, iOS 7.
As most recently background, Microsoft extended the use of its OneNote application, which is now available free for this is now free available for Mac computer users. With this launch, the company led by Nadella's presence extends its service to take notes and make reminders to compete directly with the popular Evernote service, with a comprehensive coverage across platforms, from desktops and laptops to mobile phones and tablets.