Computers and electronic devices with a split personality, with some models to use both Windows and Android, ceased to be just a quirk of some experimental prototypes and began to earn its place in the technology industry. And not everything is limited to the coexistence of Google and Microsoft under one roof: Chinese manufacturer Huawei plans to launch a mobile phone with dual OS, Android and Windows Phone.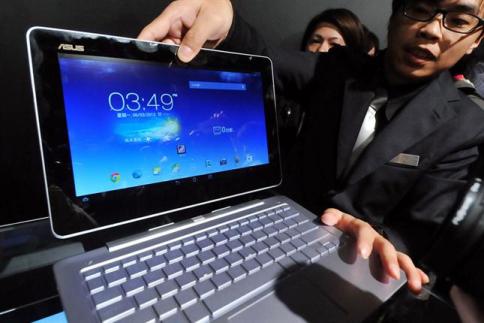 On the side of personal computers, Samsung also has a device of this type with the Ativ Q model, presented in 2013. Meanwhile, Lenovo had experienced the coexistence of Windows and Android under the same roof in the U1 hybrid device, which in turn offered the possibility of having two computers in one; a laptop and a tablet. That concept ended up being promoted and officially introduced by Intel under the name 2 in 1 in the latest edition of the Computex trade show in Taiwan, but based on the operating system of Microsoft.
In the latest edition of the CES show in Las Vegas, Intel announced the project of a dual-platform with Android and Windows. This type of integration was also driven by AMD to allow use of Android applications running in Windows, thanks to agreement with Bluestacks.
In the midst of this crossing worlds, Firefox OS also gives its present from the mobile scene from the hand of the Spanish manufacturer Geeksphone, offering its phone Revolution, which has the feature of being able to choose which operating system to use: Android KitKat, the platform of the Mozilla Foundation or any other alternative.
However, despite what may seem promising initiative for both manufacturers and users, devices with a hybrid configuration of operating systems do not end up taking off commercially.
The company Asus, one of the first to bet strong by the netbook format and other innovative formats, had presented Transformer Book Trio, a device that combined simultaneous use of Windows 8 and Android on the same computer.