Kingston Digital Europe has launched MobileLite Wireless, the evolution of its "hard disk" for IOS and Android devices. This new gadget is sort of card reader for mobile devices, regardless of offering extra storage, can charge the battery terminals. It is priced at 49.99 euros.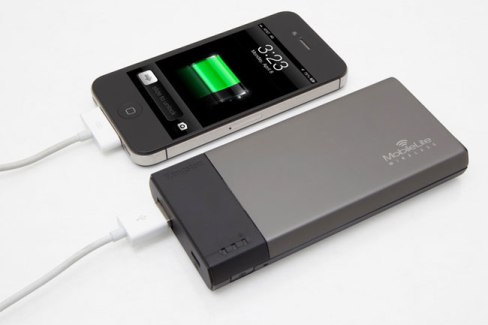 MobileLite is the new generation of portable wireless storage device Wi-Drive, which launched in 2011 to Kingston Apple and Android devices. That device worked as an external memory that connected via Bluetooth to provide some extra GB of space to store documents, audio, video or pictures that did not fit on your phone or tablet.
The MobileLite Wireless has evolved in terms of what it offers and instead rely on their own space, has become a kind of memory card reader and USB for mobile terminals. In this way, it works by connecting a USB flash drive to the USB port to view and share movies or files wirelessly on devices that do not have enough internal memory to store large files.
The slot for SD, SDHC and SDXC cards to share images quickly and easily when you remove the card from the camera and connect it directly to MobileLite Wireless. To access files from the mobile device accessory is necessary to apply MobileLite Wireless.
Using a cable, the reader also acts as emergency battery charger to hold assets for longer devices. The upload feature is compatible with most mobile phones, as this is done through the USB port of the device.
The MobileLite Wireless features a rechargeable 1800 mAh battery for up to five hours of continuous running as wireless reader, ideal for long trips. Finally able to transmit and share data with up to three users at the same time. As with the Wi-Drive, Mobilite can perform simultaneous connections to both the device and the router via Wi-Fi.
"When we launched Wi-Drive to our customers loved the idea of being able to store and share content from a wireless device, but wanted additional slots for connecting devices such as USBs and cards. We take into account their needs throughout the entire process", concluded the head of Kingston Technology Europe, Jordi Garcia.