Microsoft has not yet brought to light data on sales of Surface RT, but thanks to data from component suppliers, are not bad. Building on the success that it is having the new tablet was not unreasonable to see the launch of a model slightly superior in performance and thus has been, the Surface Pro has already been submitted.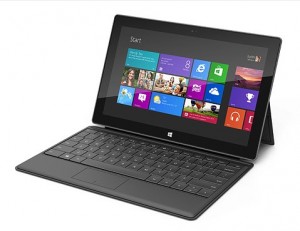 This new tablet have used Surface RT design and have changed the processor for Intel Core i5, a 10.6-inch FullHD display, USB 3.0 port and a mini DisplayPort. It adds support for a pencil-shaped pointer and also has its range of Touch Cover and Type Cover.
The weight of this new Microsoft Surface Pro is located in 904 grams and has a thickness of 14 millimeters. For now it seems that this new model is to offer a serious alternative to the ultrabooks that were so popular in recent years.
In the official specifications has not said anything about the capacity/battery life that will incorporate the tablet.
Meanwhile, prices are handled for Surface Pro 64 GB of internal memory is 691 euros, while the 128GB model will remain at a price 768 euros. That is the price for the tablet, accessories apart.