Microsoft will have a new processor supplier for its new model of Surface RT. This is the company Qualcomm, chip supplier of large companies in the sector and U.S. rivals like Samsung and HTC.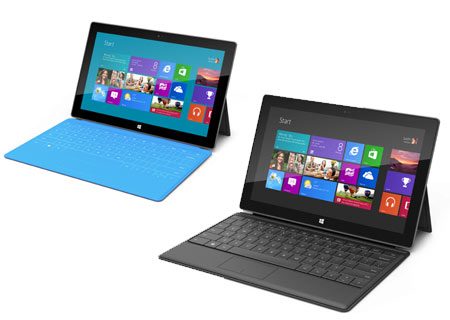 Nvidia's Tegra chipset, embedded in the "tablets" Current Surface, continue to be present in some models, according to sources familiar with the situation have assured to "Blommberg". The giant Microsoft seeks to Surface a gap in the 'tablets' market. Although its appearance in this market was late with the powerful Apple iPad and the different models of Samsung with a long way in sales, Microsoft is convinced that its "tablet" Surface, with RT and Pro versions, can do 'harm" their two main rivals.
However, sales to date have not demonstrated this thought of Microsoft, still somewhat weak. Still, Microsoft does not give up and despite Surface Pro version has recently released new markets, the Redmond think of a new model of its "tablet", including, possibly, a smaller version of 8 inches.
But to ensure that these new "tablets" become strong in the market Microsoft has staked a supplier with considerable experience. According to related sources have assured the company, upcoming Surface RT models include giant Qualcomm chips. At present, the processors of Surface came from the hand of Nvidia, specifically the Tegra model.
If Qualcomm finally becomes the new provider does not mean that Nvidia remaining totally excluded but their chips will be relegated to some specific models. Representatives from Microsoft, Qualcomm and Nvidia did not want to comment on this possibility. If Qualcomm finally becomes Microsoft provider for their tablets, this election could give a big boost to us to finally Surface is placed at the level of the major as iPad, Samsung or range of "tablets" from various manufacturers with Android operating system.