The major manufacturer of PC World is still seeking its place in the segment of portable computers, because its line of notebooks and hybrid computers now incorporates a new product to its line of tablets. The Miix 2 is the new Lenovo incursion into this segment in Argentina.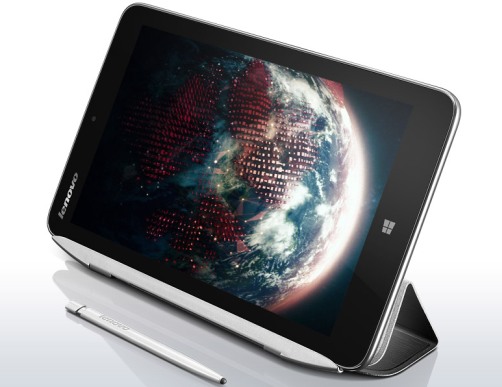 The Tablet has Intel Atom 1.8 GHz processor and is equipped with the Windows 8.1 operating system, 8-inch multi-touch screen and Full HD resolution, 2 GB RAM, 32 GB internal storage and a battery life of up to 7 hours. The tablet also has a slot for increased storage capacity using a micro SD card up to 32 GB.
The device has two cameras, a 8 MP on the back and 5 MP on the front, capturing high definition images. It weighs 350 grams and has a thickness of 78mm.
Like other hybrid devices, in the Miix 2 you can add a keyboard that transforms it into a notebook. It has a local price of 4999 pesos.